2024 TIBE Rights Center is Available for Registration!
The Rights Center for the 2024 Taipei International Book Exhibition (TIBE) invites you to register!
TIBE is a leading book fair that showcases the Asian market. It features over 470 publishing houses, 33 countries, and 670 professional rights meetings in 2023.
This year, we are still providing spacious workplace and considerate services in the sincere hope that all who use the Rights Center may have successful meetings. Additionally, we will be organizing a professional networking event—inviting both international and domestic professionals—in order to encourage and stimulate interactions and social networking.
You are welcome to register online and reserve tables at 2024 TIBE.


Details for reservations at the Rights Center are as below:


When reserving rights table, you'll have...
Space for meeting: table, chairs, one shelf for books display & free Wi-Fi
Professional Pass: pre-register up to 4 professional pass (per table) and pick up on site
Catalogue Entry: company information will be available online
Networking Opportunities: enjoy the TIBE networking events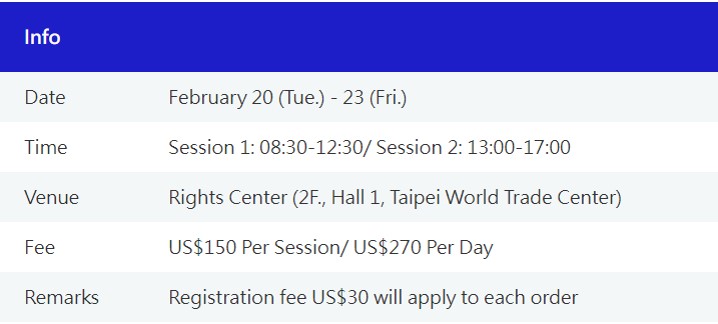 General Timeline for Rights Table Reservation @TIBE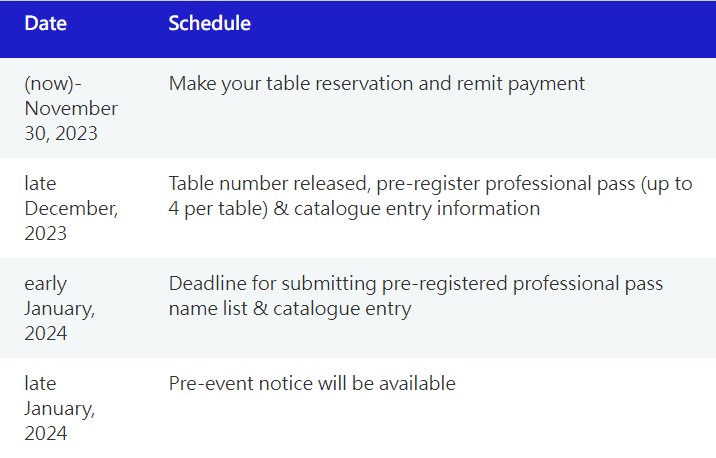 TIBE Rights Center Photos


Please also feel free to email olivia.yc@taipeibookfair.org for further inquiries.