The Key Visual of 2024 TIBE Invites Readers to Explore a Splendid World of Reading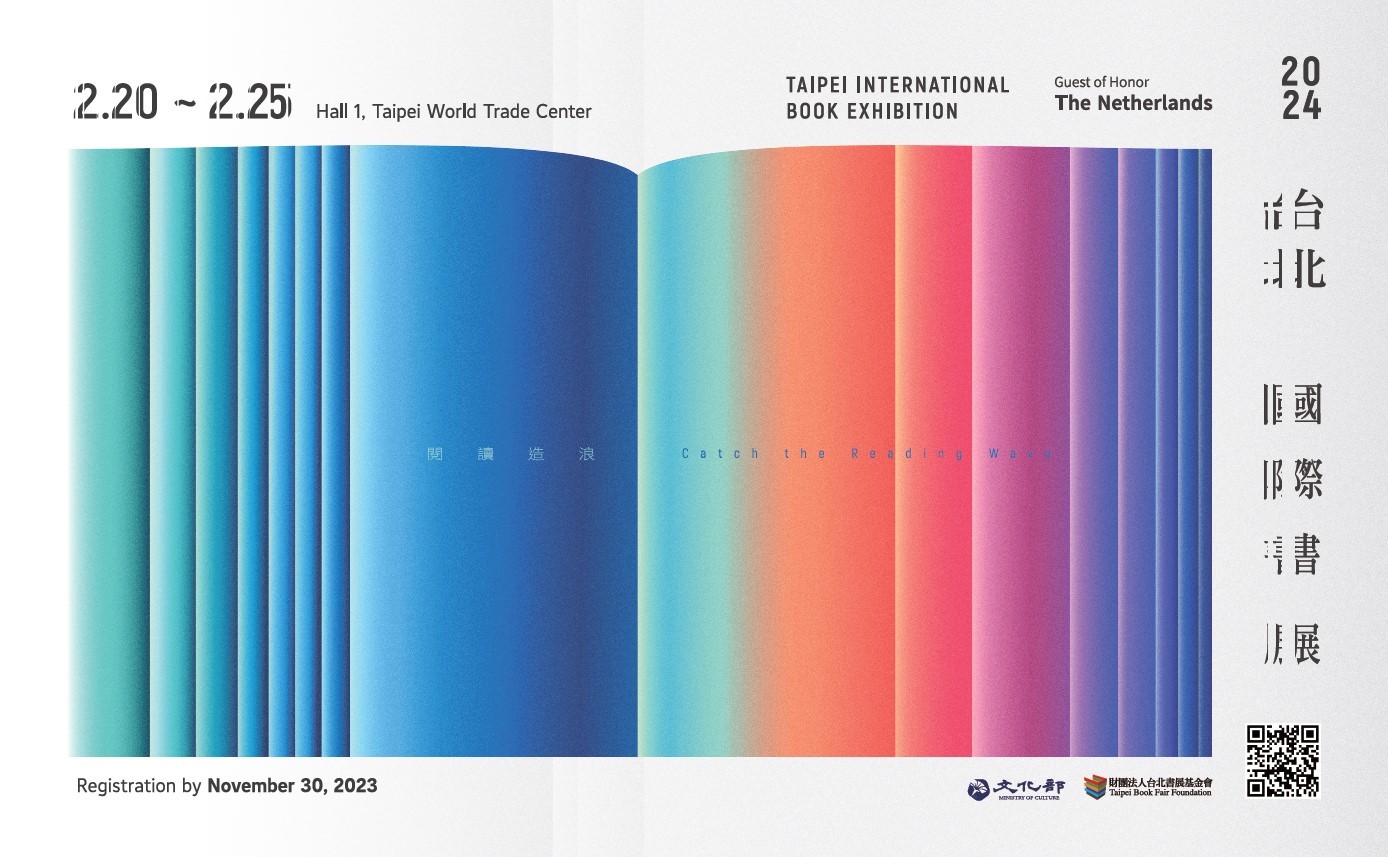 The 2024 Taipei International Book Exhibition's key visual, designed by artist Li Jheng-han, invites readers to explore a splendid world of reading.
Li Jheng-han, who won the Grammy Award for Best Album Packaging Design in 2022 and served as one of this year's Taiwan National Day key visual design directors, uses ocean waves as the central visual theme. These waves can be exuberant and tumultuous or serene as a mirror, lending depth to the slogan of the Taipei International Book Exhibition: "Catch the Reading Wave." The rolling waves at dawn and dusk, much like the turning pages of a book, mirror the ever-changing colors found in the splendid and intricate world that reading builds, leaving people yearning and in pursuit.
Li Jheng-han's key visual design echoes the act of flipping through pages with continuous imagery of rolling waves. As pages turn, thoughts flow continuously, progressing and changing. The various beautiful colors, symbolizing the magnificent cultural oceanic scenes readers encounter in the world of reading, shift as the ocean transforms.
The seemingly segmented typography within the main visual is also inspired by the concept of the fluidity of book pages turning.
The Taipei International Book Exhibition, held annually, is a cultural event where creators and readers from different generations come together. Through the creation of reading waves, it paves the way for the future!