TIBE 2022 Witnessed Passion Revival in Reading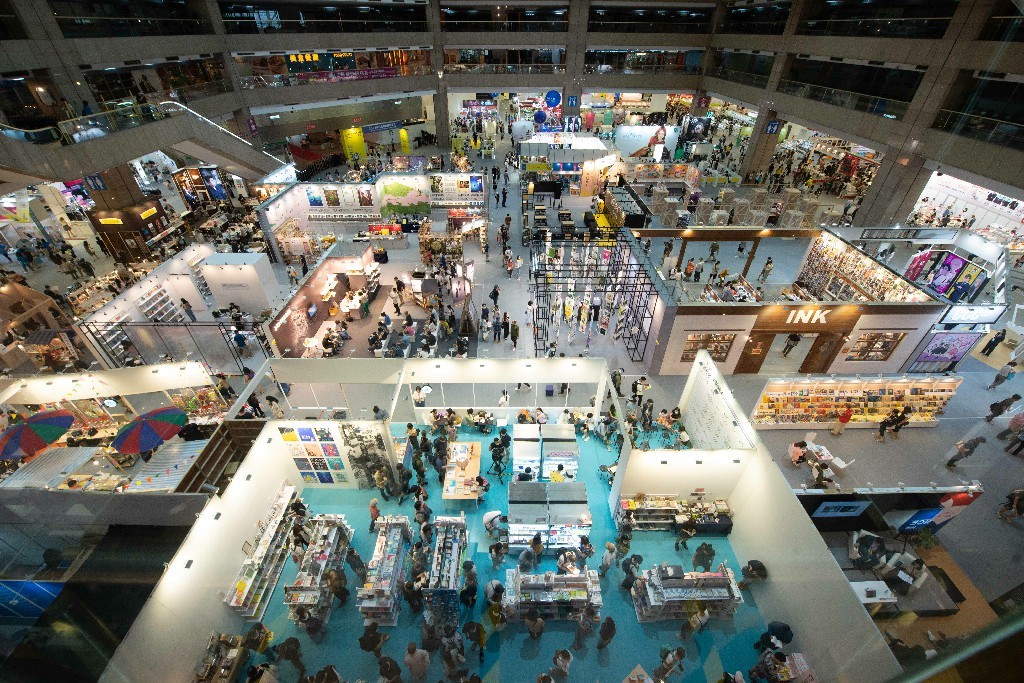 The 30th Taipei International Book Exhibition (TIBE) in 2022 closed on June 7th. After two years of impact under the pandemic, the six-day event received welcoming responses from publishers and readers.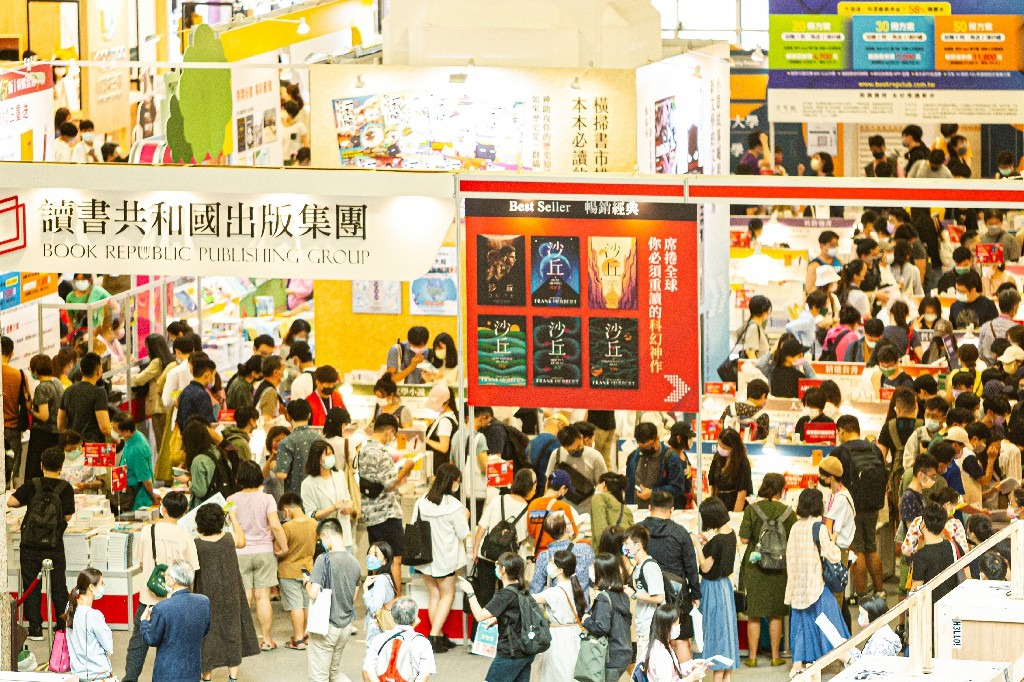 In total, 364 publishing houses from 31 countries attended to organize over 500 events for 621 local and international authors. As the organizer Ministry of Culture distributed 200,000 copies of NT$100 vouchers, visitors and revenues were higher than expected. With 61 rights meetings and 5 professional forums, TIBE 2022 had 250,000 visitors, or 60% compared to 2019.

At the closing ceremony, TIBE announced the next edition would happen from January 31st to February 5th 2023, and the next Guest of Honor as Poland. It would introduce this country with unique creative culture and five Nobel Literature Prize laureates to readers.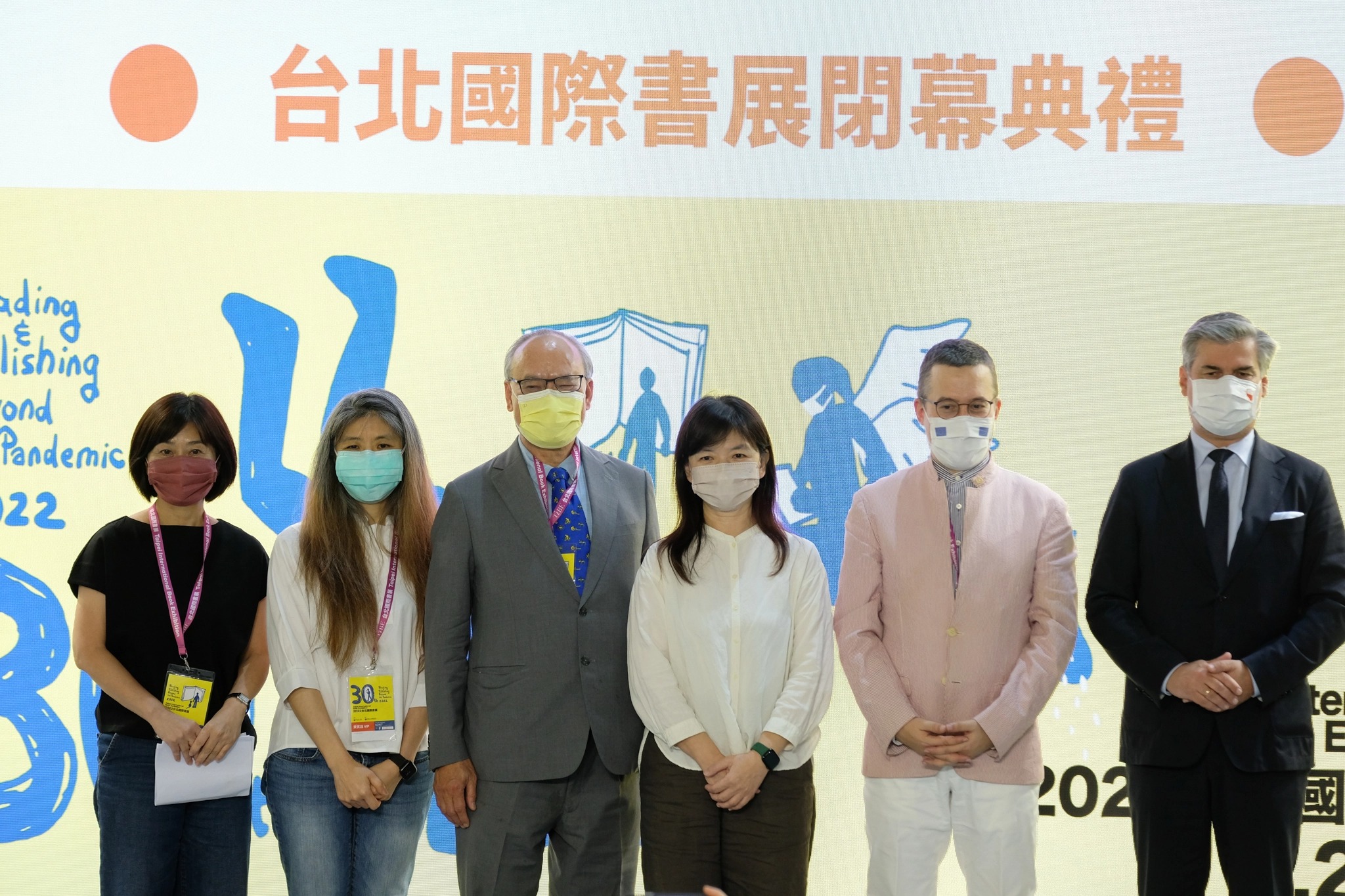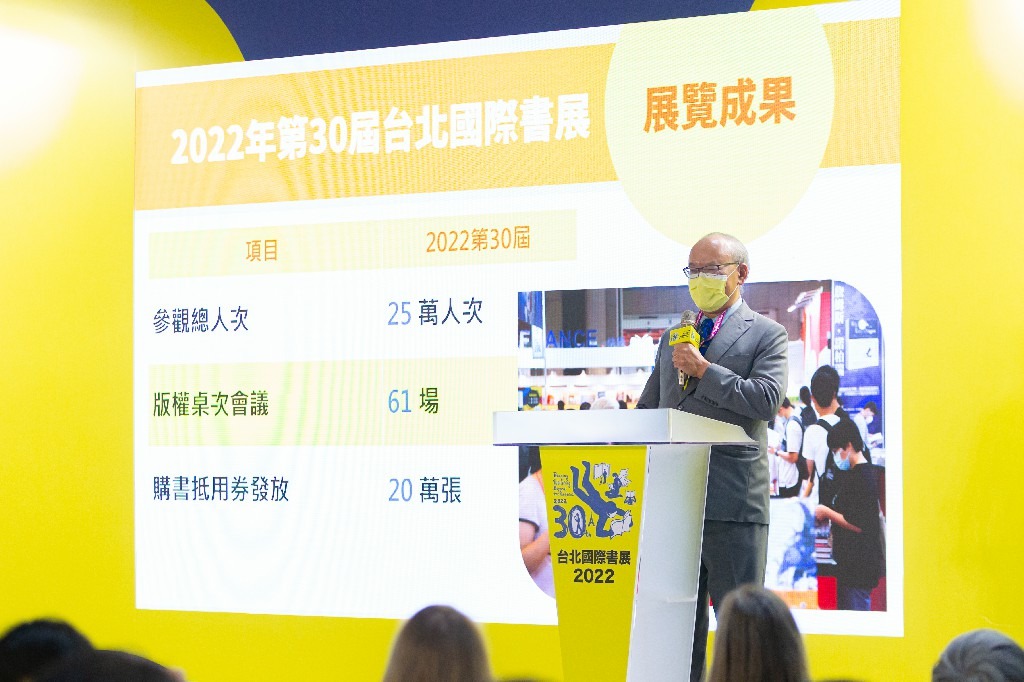 -
Guest of Honor France received great feedback with Proust exhibition
At the closing ceremony, French Office in Taipei Deputy Director Guillaume Delvallee expressed gratitude to offline visitors. He congratulated TIBE for presenting a great event even under pandemic conditions.
The GOH France Pavilion occupied 414 square meters to exhibit 2,000 books. It also held 52 events, from author talks, new book launches, panels, book signings, French language lessons, translation award title sessions, silence film screenings, multimedia impromptu comic creations, to editor meetings. The special Marcel Proust exhibition commemorated 100 years since the author passed away. Besides rare manuscripts, it also presented 12 audio excerpts in Mandarin and French from seven volumes of In Search of Lost Time.
Due to border restrictions under the pandemic, most international publishers and authors were not able to visit TIBE in person. However, writer Éric Faye, a Grand prix de littérature de l'Académie française winner, arrived in Taiwan in advance for quarantine, and met readers on site.
At the audiobook forum between France and Taiwan in the afternoon on June 6th, three French publishing experts discussed with Taiwanese counterparts about opportunities in the audio economy, and explained latest trends in the local audiobook market.
-
International publishers brought impressive lineups
TIBE 2022 was encouraged by wonderful book lists from international publishers that responded to local preferences or international trends.
The Guest of Honor next year Poland showcased over 80 latest publications, including The Birds They Sing that won Nike Literary Award. Non-fiction novelist Witold Szabłowski also met with readers remotely.
Hong Kong Literature Pavilion was quite popular in its debut, and generated nearly NT$60,000 in revenue each day. The Germany Pavilion exhibited nearly 600 books, including 222 new titles. It demonstrated a publishing rebound in Germany after the pandemic. Belgium was another international highlight. With 12 publishing houses, it promoted Grande Frabrique de mots and other graphic works.
TIBE was heartbroken by the recent war between Ukraine and Russia. It arranged the Ukraine booth to advocate peace. Through book recommendations and illustration exhibition, it reminded visitors to pay more attention to latest atrocities in Ukraine. To stand with Ukraine, TIBE collaborated with illustrator group Pictoric to exhibit 15 works about current situations in Ukraine. Ministry of Culture also invited Valentina Butenko, international director of YAKABOO bookselling platform, to Taiwan, and organized two panels during TIBE.
Both Ukraine and EU pavilions received considerable readers. The former was visited by over 300 people daily, while the latter attracted 500 readers to new titles from Greece, Croatia, Austria, Italy, and Portugal. In total, International Section organized 28 events and brought nearly 5,000 readers.
-
TIBE Online continues fun for reading
TIBE 2022 also maintains its online presence. Online BooK Show recommends over 600 exhibiting titles. Reading Salon contains 96 videos from publishing houses, and will accommodate at least 20 TIBE event videos for playback.

TIBE Online: www.tibeonline.tw/en/