2022TIBE Frankfurt Publishers Training Programme now open for registration!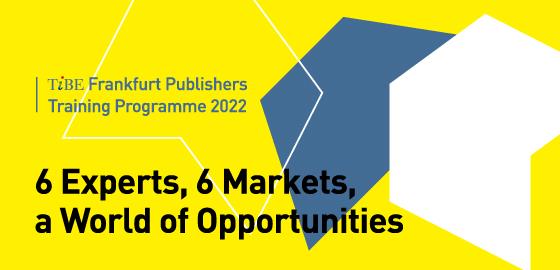 Get inspired by exclusive insights & conversations.

Will 2022 be the year we overcome the many setbacks of the pandemic? Sharing experiences and showing solidarity are major assets of the publishing community which we need now more than ever.
Look forward to this and more on 6 – 7 June at this year's TIBE Frankfurt Publishers Training Programme. The hybrid event features a diverse group of outstanding industry experts who will offer up-to-date insights into their specific markets as well as latest developments in their fields of expertise. Each session also includes an open Q&A with the expert.
A strong focus will be on marketing activities, particularly digital marketing. Furthermore, we will hear about working with the so-called creative industries from the publisher's perspective. Asian and European markets are the focus of this hybrid event.
The program will take place at the 2022 Taipei International Book Exhibition. You are welcome to join the event in person, or participate in it via online streaming platform.

Advanced registration for the event is required, please see the end of the article for more registration information.

WHEN WHAT HOW
6/6(Mon) 14:30-18:00 / (local time in Taipei, GMT+8)
6/7(Tue) 14:30-18:00 / (local time in Taipei, GMT+8)

Conference language is English with simultaneous translation into Mandarin

There will be a live audience in

Taipei World Trade Center(No.5, Sec. 5, Xinyi Rd., Taipei City) 2nd floor, Conference Room - R3

; online participation is also available via video conference.


PROGRAMME SCHEDULE
June 6th (Mon)

Topic

Speaker

14:30-14:40

Opening and Welcome

14:40-15:40

Sabina will share with us the latest developments at Ullstein Publishers, one of the oldest and most prestigious publishers in Germany. She will give us an update on the German book market, including the latest trends, learnings and developments in the wake of Covid-19. Most importantly, she will offer hands-on examples from Ullstein's marketing department with insights on their digital marketing activities.

Q&A


Sabina Ciechowski

/Head of Marketing, Ullstein Buchverlage Germany

15:40-15:50

Coffee & Tea Break

15:50-16:50

Jo will bring in her wide-reaching expertise in the digital space for a deep dive into some of the most exciting new trends in the industry. She will touch on D2C ecommerce, social media channel management, backlist ebook production at HarperCollins as well as interesting new developments in the British market. Tap into her rich knowledge in the Q&A for other topics of interest.

Q&A


Jo Surman

/Group Digital Director, HarperCollinsPublishers, United Kingdom

16:50-17:00

Coffee & Tea Break

17:00-18:00

Why do some characters have a wider appeal and longer shelf-life than others? Particularly children are the most challenging group to convince, but also the most rewarding when you make the right connection. Keita will talk about his success in character branding for younger audiences and the exciting opportunities of multichannel marketing. His insights into the Japanese market will round off the session relevant to publishers of any genre.

Q&A


Keita Hasegawa

/Editor, Brand Marketing Division POPLAR Publishing, Japan
June 7th (Tue)

Topic

Speaker

14:30-14:40

Opening and Welcome

14:40-15:40

Santos knows the digital space like no other. His session will put a focus on unlocking the potential of digital catalogues and how that interprets into lucrative business. Besides highlighting the particularities of the Spanish and Latin American markets, he will also share his experiences promoting Grupo Planeta authors and publications in the digital environment. Take advantage of this unique opportunity to meet Santos and ask him about his marketing strategies.

Q&A


Santos Palazzi

/Director of Mass Market and Digital Area at Grupo Planeta, Spain

15:40-15:50

Coffee & Tea Break

15:50-16:50

Sonia will provide a deep-dive on the book market in Poland and beyond, drawing on her unique background covering all aspects of the content industry, from creation, to publishing, to marketing and sales. Her session offers a glimpse into the future of publishing, partially also because Poland is the upcoming Guest of Honour for TIBE 2023.

Q&A


Sonia Draga

/CEO, Sonia Draga Publishing Group, Poland

16:50-17:00

Coffee & Tea Break

17:00-18:00

Andrea's session will give an inside view of recent developments and trends in Philippine publishing, informed by her extensive knowledge of and experience with the various challenges of the industry, from policy to rights sales, from writing and editing to translation. A unique opportunity to gain insights from someone who is intimately familiar with almost all aspects of publishing in the Philippines.

Q&A


Andrea Pasion Flores
/Publisher, Milflores Publishing Inc., Philippines
*The Organizers reserve the right to modify the program.
SPEAKERS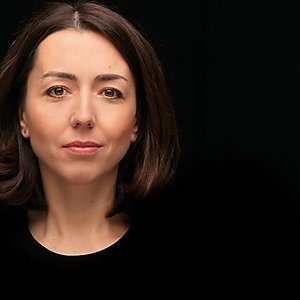 Sabina Ciechowski is marketing director at Ullstein Buchverlage. She was born in Poland and grew up in Germany. After a two-year stay in the USA, she studied German and American literature and linguistics at Heinrich Heine University in Düsseldorf. During and after her studies, she worked in project management for PR and advertising agencies, as well as at Die Zeit. Before she took over marketing management at Ullstein in 2021, she worked for 10 years at Rowohlt Verlag, first as marketing manager and from 2017 as marketing director for digital strategy. Sabina has proven her creative skills in a variety of ways, as confirmed by various awards for the campaigns she has developed.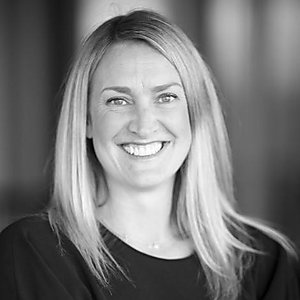 Jo Surman is Group Digital Director at HarperCollinsPublishers, United Kingdom. She has responsibility for the digital, audio and insight teams. Her remit covers a wide range of areas including: Audio, Consumer Insight and Trends, Social Media channel management, D2C ecommerce, digital business development, Media, Marketing and Partnerships, digital product development and backlist ebook production. Jo has worked in the digital arena for over 20 years and worked at Sky Digital Media before joining HarperCollins in 2008. Jo has led the award-winning audio team at HarperCollins for over 7 years.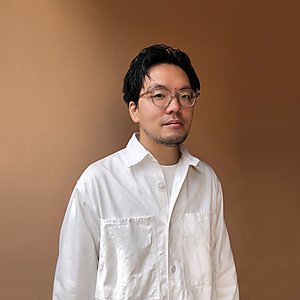 Keita Hasegawa is editor at Brand Marketing Division POPLAR Publishing in Japan. While in college, Keita Hasegawa worked part-time at a nursery school, which motivated him to join a publishing company to get involved in children's entertainment. As an editor of children's books, he has published works in a variety of genres and for a wide range of ages, including board books, picture books, novels, comic books and so on. In the last few years, he has been involved in character branding ("Oshiri-Tantei") and animation production, along with editing books. Keita has also recently participated in some Fellowship Programs in Seoul and Frankfurt, giving presentations introducing Japanese IP and its market.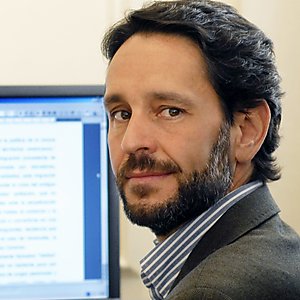 Santos Palazzi is Director of Mass Market and Digital Area at Grupo Planeta, Spain. He has a degree in Business Studies and an MA in Business Administration from ESADE. He started out at Bassat, Ogilvy & Mather advertising agency and went on to the multinational Sara Lee. In 1998 he joined Grupo Planeta (Barcelona) as Head of Marketing in the publishing division. In later years, among other posts, he has been General Manager of Planeta, launched the Booket paperback line, and took part in the takeover and management of Minotauro and Área Cultural, including Paidós, Crítica, Ariel and Oniro. He is currently responsible for children's and young people's literature, paperbacks and comics. For the last six years, he has directed the digital development of the publishing division, managing a digital catalogue of over 8,000 titles and negotiating agreements with principal national and international online bookstores. He is also responsible for developing new initiatives to boost the discoverability and visibility of Grupo Planeta authors and publications in the digital environment. He forms part of the founding team of Libranda, the leading digital distribution platform in Spain and Latin America.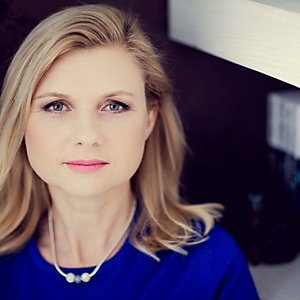 Sonia Draga is CEO of Sonia Draga Publishing Group in Poland. She is an alumna of the College of Social and Economic Sciences in Katowice (today known as the University of Economics). In 2000, she founded the Sonia Draga Publishing Group, which includes the publishing house Debit and the imprints Post Factum, Młody Book and Non Stop Comics. She is the group's CEO and also owns several bookshops. Sonia is a longstanding member of the Polish Chamber of Books advisory council, and was appointed the chamber's president in September 2020. She has been vice-president of the regional chamber of commerce in Katowice for many years and serves on the management board of Book Fair Ltd., which runs Warsaw and Katowice book fairs. She is also a published author and photographer. Her services to business and culture have been recognised with numerous national and international awards.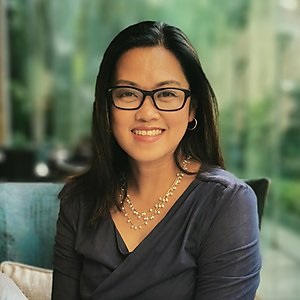 Andrea Pasion-Flores has been in publishing for several years as an editor, literary agent, and publisher. She was the general manager of a large trade publisher in the Philippines, and former executive director of the Philippine National Book Development Board, crafting policy for the book industry. As an agent and publisher, she has sold subsidiary and film rights of Philippine and other Asian authors to film producers in the Philippines and publishers in the US, UK, Southeast Asia, and Japan. She was a fellow of Frankfurter Buchmesse in 2014. She is a copyright lawyer, author, and publisher at Milflores Publishing, Inc. Recently, Andrea was elected president of the Book Development Association of the Philippines.
HOW TO TAKE PART?
To be an audience, please register via the following link
https://www.accupass.com/go/2022tibefbf_en

The registration will be open from 2022/4/30 till 2022/5/31. Event options and fees as below.

Option

Registation Fee

Online Participation

*The streaming platform access will be sent to your email address by 2022/5/31.

6/6(Mon) Session

TWD 1,000

6/7(Tue) Session

TWD 1,000

Full Session

TWD 1,700

Physical Participation

*By attending the physical event, you will also receive a VIP pass of the 2022 Taipei International Book Exhibition, which provides unlimited access to the exhibition during 6/2-6/7.

6/6(Mon) Session

TWD 1,200

6/7(Tue) Session

TWD 1,200

Full Session

TWD 2,000

Should you have any questions, please contact:
Cecilia Chien, 886-2-27671268 #107, cecilia@taipeibookfair.org