2022 Taipei International Book Exhibition is Calling for Exhibitors from Dec. 5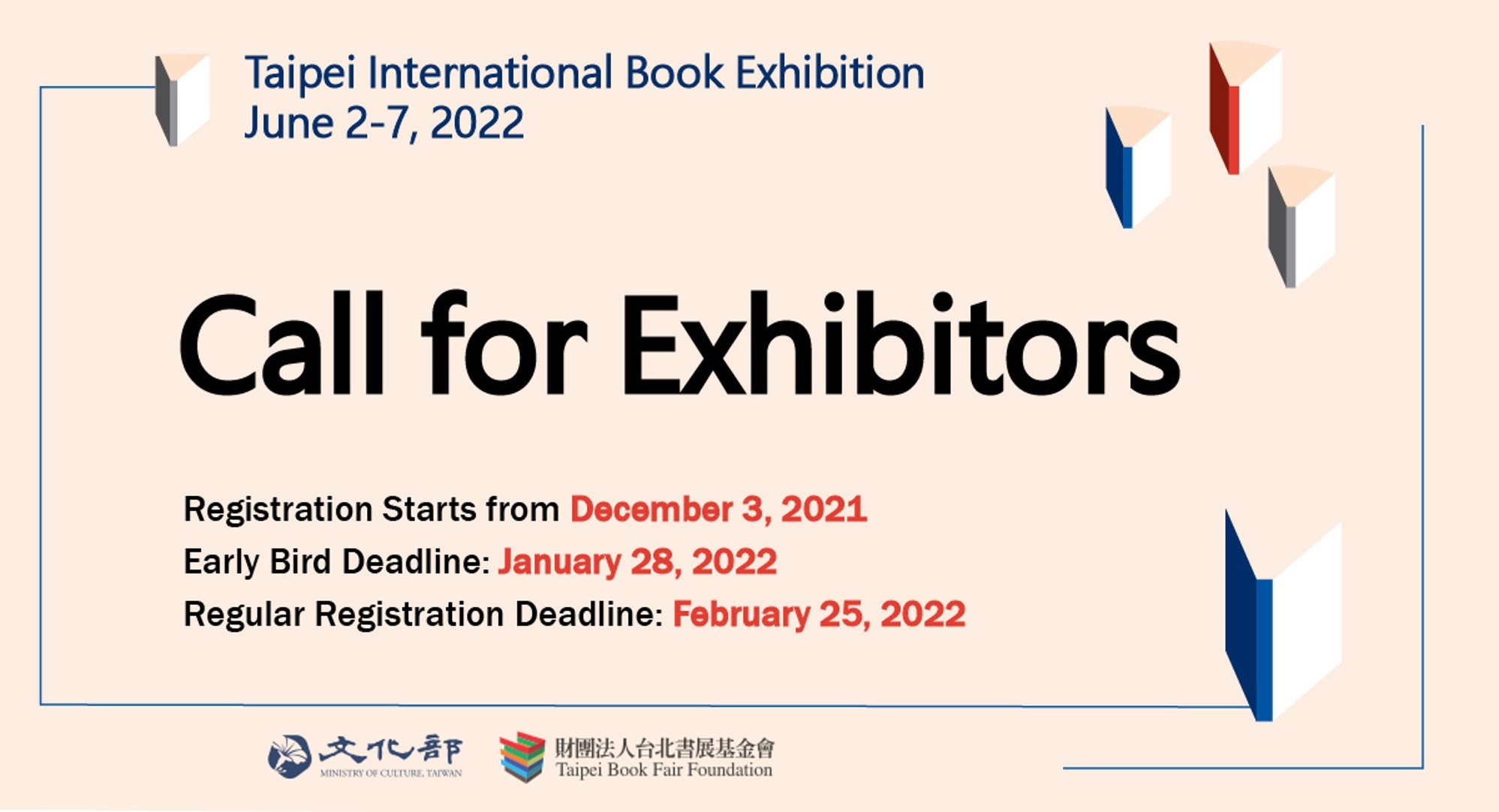 We are glad to announce that Taipei International Book Exhibition (TIBE) will hold its 30th edition in 2022, featuring France as the guest of honor.
TIBE is a great chance to meet international publishing industry professionals and also enjoy one of the largest book festivals in Asia. 2022 TIBE will be held from June 2-7 at the Taipei World Trade Center, Hall 1, 1F and 2F. We are now calling for exhibitors! Whether you are a seasoned veteran of TIBE or a newcomer, you are warmly welcomed to join us!
Click here to register your stand now!
If you would like to see the step-by-step guide for registration, please click here.
If you would like to know more about Taiwan Book Market, please click here.