New Dates for the 2022TIBE Have Just Been Announced!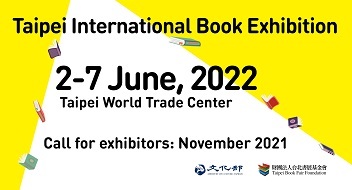 We are honored to announce that the 2022 Taipei International Book Fair (TIBE) will take place in the beginning of summer 2022. With the increasing vaccination rate and the relaxing of travel regulations worldwide, we are excited to invite our international friends to attend the innovative 30th edition of the TIBE.
The call for exhibitors will start in November 2021. We look forward to meeting you in person!