2021 Taipei International Book Exhibition—The Very First Physical Book Fair in 2021 Around the World—Is Around the Corner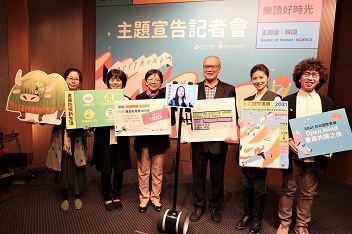 Audrey Tang and Allison Lin, the Ambassadors of TIBE, Invite the Readers to Attend the Book Fair
The 29th Taipei International Book Exhibition (TIBE) in 2021 is going to be held from January 26th to 29th at Hall 1 of the Taipei World Trade Center. Readers have been waiting for this event for over 700 days since its last edition. Audrey Tang, the Minister of Digital, as well as talented actress Allison Lin have both been assigned as TIBE ambassadors to share the joy of "Reading in the Time of a Pandemic" with the public.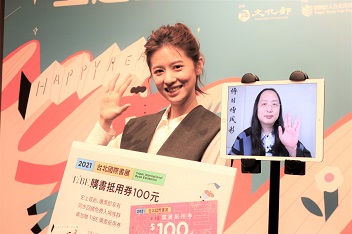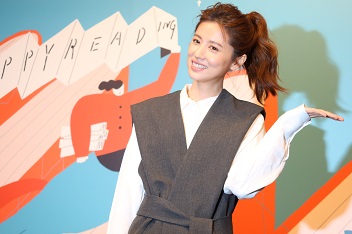 The TIBE is hosted by the Ministry of Culture, organized by the Taipei Book Fair Foundation, and supported by the Taipei City Government, New Taipei City Government, and Keelung City Government. To empower the publishing industry, the Ministry of Culture launched a coupon program to distribute 200,000 coupons during the book fair, with each coupon valued at NT$100. The program is set to attract more readers to purchase titles for their bookshelves.
The 2021 TIBE is Significant for Both Taiwan's Epidemic Prevention, as well as the Global Publishing Industry
"It is significant for the TIBE to be held in physical format as nearly every book fair around the world has been postponed or cancelled. TIBE is no longer just an event for copyright transactions and book sales, but also an event with profound connections, and the shared joy of reading. The hosting of TIBE is a celebration of the outstanding epidemic prevention in Taiwan. TIBE Online serves as a platform that enables foreign guests to enjoy the variety of events during the exhibition," said Robert Lin, the chairman of Taipei Book Fair Foundation.
Meanwhile, Allison Lin, the ambassador of TIBE, says that reading books helped her survive the age of COVID-19. Audrey Tang, another ambassador of TIBE, considers TIBE to be the most impactful platform for the Chinese publishing industry.
◆The teaser for the 2021 Taipei International Book Exhibition: https://reurl.cc/GdrgWZ
◆The animated teaser for the 2021 Taipei International Book Exhibition: https://youtu.be/FsxyQEP_TGo