2021TIBE Frankfurt Publishers Training Programme now open for registration!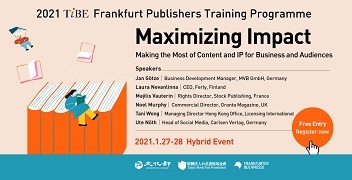 TIBE Frankfurt Publishers Training Programme 2021
Maximizing Impact
Making the most of content and IP for business and audiences

This year's TIBE Frankfurt Publishers Training Programme will take a hands-on approach to two fundamental areas of publishing: Marketing and Licensing.

In the Marketing sessions the training will look at the changing customer journey and how data can be turned into insights. It will also look at how metadata can drive discoverability and how social media can help connect readers with books.

In the Licensing session, participants will learn how to maximize book IP and explore business opportunities beyond the page. Case studies will show successful examples of books being adapted for the screen, as well as character licensing in the children's book space.

TIME
◆Marketing Session / Wednesday, January 27, 14:30-18:00.
◆Licensing Session / Thursday, January 28, 14:30-18:00.
LANGUAGE
◆English
FORMAT
◆Hybrid Event:
The program will take place at the 2021 Taipei International Book Exhibition. You are welcome to join the event in person, or participate in it via online streaming platform.
The event is of free entry. Advanced registration is required, please see the end of the article for more registration information.
PROGRAM SCHEDULE
◆◆Marketing Session◆◆
Jan. 27 (Feb)

Topic

Speaker

14:30 – 14:40

Opening and Welcome

14:40 – 15:40

Digital Partners: How to Work With Bloggers and Social Media Influencers

Personal recommendations have always been important for selling books. Today's social media influencers are highly recognized and working strategically with bloggers and social media influencers helps publishers reach new and niche communities. A look at how publishers can benefit from Influencer Marketing.

Ute Nöth

Head of Social Media
Carlsen Verlag, Germany

15:40 – 15:50

Coffee & Tea Break

15:50 – 16:50

Using Metadata to Sell Books

Whether print or digital, any consumer looking for a new book relies on metadata. The proper use of metadata has never been more important for discoverability and sales. How can you use meta data to best describe your books and make them searchable?

Jan Götze

Business Development Manager
MVB GmbH, Germany

16:50 – 17:00

Coffee & Tea Break

17:00 – 18:00

The New Customer Journey: Turning Data Into Insights

Analytics tools are flooding publishers with performance data on their campaigns. But data is just numbers until you turn it into actionable insights. How can data be used to optimize marketing plans and sales strategies?

Noel Murphy

Commercial Director
Granta Magazine, UK
◆◆Licensing Session◆◆
Jan. 28 (Wed)

Topic

Speaker

14:30 – 14:40

Opening and Welcome

14:40 – 15:40

Maximizing Your IP: How to Turn Your Book Into New Business Opportunities

This session will look at how to establish a global licensing programme to truly maximize IP and create successful brand extensions.

Tani Wong

Managing Director Hong Kong Office
Licensing International

15:40 – 15:50

Coffee & Tea Break

15:50 – 16:50

Licensed Publishing: A Look At The Possibilities and How To Approach Partnerships

Publishers are seeing more and more opportunity in licensed publishing and are becoming increasingly innovative and creative in how they create these products and establish new partnerships. How can these partnerships best be approached?

Laura Nevanlinna

CEO
Ferly, Finland

16:50 – 17:00

Coffee & Tea Break

17:00 – 18:00

Book-to-Screen: The Opportunities for Publishers

This session will look at how publishers can work with agents, streaming platforms and studios to get their books adapted for the small and big screen. What are the key things to considers in a pitch? What content works best?

Maÿlis Vauterin

Rights Director
Stock Publishing, France
*The Organizers reserve the right to modify the program.
SPEAKERS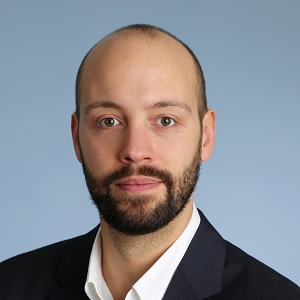 Jan Götze is working as a Business Development Manager in the department International Labs in MVB, which belongs, beside the Frankfurt Book Fair, as a daughter company to the German Publishers & Booksellers Association. With its provided IT solutions, MVB is the back bone of the German book market. Together with the Frankfurt Book Fair they brought in 2017 the technology of the German books in print (VLB) to the Brazilian book market. Jan has joined MVB three years ago. In the beginning he was in the technical lead for the development of the Brazilian books in print platform Metabooks. For now he is in charge of the further internationalization of the products from MVB. Part of this is establishing Metabooks in Mexico. His background is an bachelor degree in Mechanical and Process Engineering and a Master degree in Technology and Philosophy.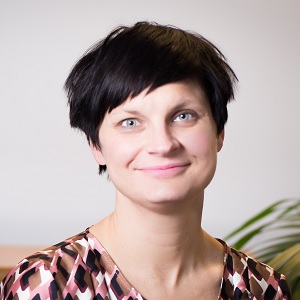 Laura Nevanlinna is the Co-Founder and CEO of Ferly, an Entertainment and Brand building company with an in-house publishing and licensing agency based out of Helsinki, Stockholm, Vancouver and Los Angeles.

Nevanlinna was born in Helsinki and studied history & journalism. She started her career by working as an editor in several Finnish publishing companies, including Bonnier, in non-fiction, educational, children's and edutainment publishing before setting off to start and head the publishing division of Rovio, the gaming company behind the Angry Birds phenomenon. Her Rovio years allowed for her to expand from the physical into digital publishing and gaming as well as learn the ropes of the licensing industry and animation.

Ferly was founded in 2017 by former Rovio executives. The company's mission is to tell stories to kids and teens on various platforms and build 360 brands spanning from animation to publishing, from licensing to gaming. In the past few years Nevanlinna and her team have created and helped develop and license numerous children's properties including Momolu, Angry Birds, LOL Surprise, Masha and the Bear globally.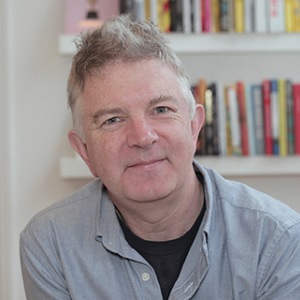 Noel Murphy has worked in the book trade since 1991, starting at Waterstone's where he became Promotions Manager for the chain in 1998. In 2000 he moved into publishing and joined Bloomsbury to help develop their website. He joined Faber in 2002 becoming Marketing Director in 2003 and was part of the management team that returned Faber to profit bringing the coveted accolade of Publisher of the Year to Faber in 2006. From 2007 to 2012 he was Chief Executive of the New Zealand Book Council. Until 2018 Noel was Sales and Marketing Director of Yale University Press with responsibility for all markets outside of the Americas and working and is now Commercial Director of Granta Publications. He is married with three children and lives in Cambridge.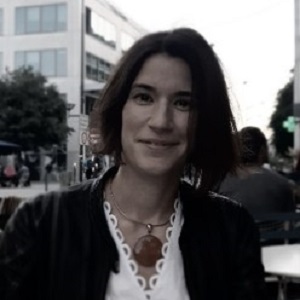 Maÿlis Vauterin is Rights Director at Stock publishing (Hachette group) in France. She is in charge of selling foreign and film rights. Stock is the oldest publishing house in France, as it exists since 1708. Its lists consists in hundreds of IPs to place with film producers, in France and abroad.

Following two years at the French Embassy in London, Maÿlis Vauterin worked in the foreign rights department of Grasset (Hachette group) during 6 years. She subsequently dealt with acquisitions and rights for Viviane Hamy Publishing House, an independent publishing house. In 2017, she was appointed as the Rights Director at Stock (Hachette Group), whose backlist includes Philippe Claudel, Isaac Bashevis Singer and James Balwin, between many others. After 15 years in publishing, she is especially enthusiastic to experience the growing interests of producers and platforms in book adaptation. I am looking forward to sharing thoughts about book to screen with the new generation of international professionals!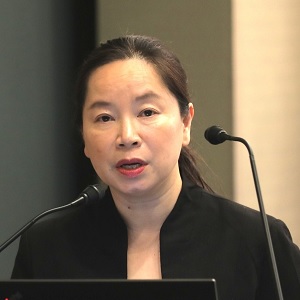 Tani Wong is a veteran in the licensing business with in-depth knowledge about licensors, licensees and various aspects of licensing. To recognize her dedication and service to the licensing industry, she was awarded the "20 Most Outstanding Licensing Practioners'' at The China Beijing International Cultural & Creative Industry Expo in 2013 and 2014. She heads up Licensing International's Greater China offices in Hong Kong and Shanghai since 2009. In addition, she runs a licensing consulting company.
She joined Warner Bros. in 2002. She managed all aspects of licensing business including merchandise, publishing, promotions and events for Asia and successfully led the licensing team to maximize the revenue potential via participation in blockbuster movies, and to strengthen evergreen properties through implementation of new business initiatives. She also focused her time on coaching licensing agents and ensuring that best practices were shared within the region to have a win-win business situation.
Prior to that, Tani worked at Consumer Products of The Walt Disney Company where she concreted her experience and expertise in the capacity of marketing and category sales. The working years in Disney Consumer Products had cultivated her enthusiasm of licensing in later years.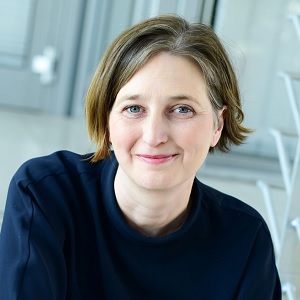 Ute Nöth graduated from Leipzig University of Applied Sciences and has worked in various fiels of the German book industry. For a selfpublishing startup she organized public relations; as a project manager for a magazine publisher she was responsible for developing apps and online acitivities. After beeing a freelance consultant for digital marketing she started 2016 at Carlsen Verlag, one of Germanys biggest publishing houses, and has since than been responsible for social media and influencer marketing.
HOW TO TAKE PART?
To be an online audience, please register via the following links.
◆Marketing Session / 2021-1-27, 14:30-18:00.
https://www.tibe.org.tw/en/activity_form/25/27

◆Licensing Session / 2021-1-28, 14:30-18:00.
https://www.tibe.org.tw/en/activity_form/25/28

The registration will be open till 2021/1/15, and we'll send out the streaming platform access by 2021/1/25.
Should you have any questions, please contact:
Cecilia Chien, 02-27671268 #107, cecilia@taipeibookfair.org