2021TIBE: Guest of Honor Korea Brings New Dialogues on "XYZ"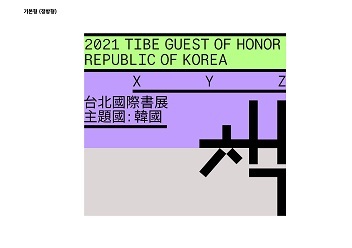 "It is extremely significant that the 2021 Taipei International Book Exhibition (TIBE) remains a physical event, particularly when the publishing industry worldwide is now facing the threat posed by COVID-19," said Yoon Chul Ho, chairman of the Korean Publishers Association. He also stressed that Korea has been very active in the planning for the TIBE Guest of Honor project, since Taiwan has always been a beloved country to many Koreans. "We are both in the East Asian cultural circle. We are familiar with each other's history and cultures. Not only is Taiwan one of the top tourist destinations for Koreans, Taiwanese cuisine is beyond amazing!"


Iroo Joo, president of the Seoul Book Fair, also mentioned the close bond between the two countries: "While we were planning the Guest of Honor programs, we were thinking about the key word: friendship… We will bring works written in the same period, but by writers from different generations—the X, Y, Z and millennial—to Taiwan. In Taiwan—the first country in Asia to legalize same-sex marriage and the country which has shown the impressive power of female leadership during the pandemic—we are going to talk about Korea's gender (XX and XY) issues, from both present and future perspectives."


The Theme: XYZ
The Guest of Honor project for TIBE 2021 is co-organized by the Korean Publishers Association and the Literature Translation Institute of Korea, and aims at reflecting the current scene of the Korean publishing market. Park Ji Sun, director of the Seoul Book Fair, introduced the concept of the Guest of Honor exhibit at the press conference on December 29th: "The letters X, Y, and Z represent 'generation,' 'female/male,' 'the third sex,' and 'the end of humankind.' We think the XYZ theme can be considered a response to Taiwan's concerns on important social issues, such as gender equality, legalization of same-sex marriage, the digital future, and environmental protection. Actually, the youth of Korea and Taiwan share the same worries. That is why we decided to adopt XYZ as our theme to curate this virtual/physical exhibition."


The guest of honor pavilion will showcase 100 XYZ titles recommended by celebrities on literature, humanity, and social science. All of them are connected to three key terms: "sustainability," "the historical link," and "my interpersonal relationships." There will also be a section called "People in the Future", which will introduce 50 Korean picture books that have drawn global attention.


On the digital aspect, Korea will launch an online guest of honor exhibition, presenting a selection of 120 XYZ titles, children's books, and Korean titles that have been translated and published in Taiwan. There will also be videos of Korean authors, critics, scientists, humanities researchers, female scholars, and editors talking about XYZ topics.


Park mentioned, "We are curious about how the millennials see the world, how they read, and how they write… And now there are all kinds of webtoons, telling stories about the youngsters born in the 90s, about women, and about lonely elderly people… Although we are not able to visit Taiwan in person, we still prepare a lot of amazing exhibits that we would like to share with Taiwanese readers." The virtual guest of honor exhibition will be online in January 2021. Please visit: https://goh.sibf.or.kr/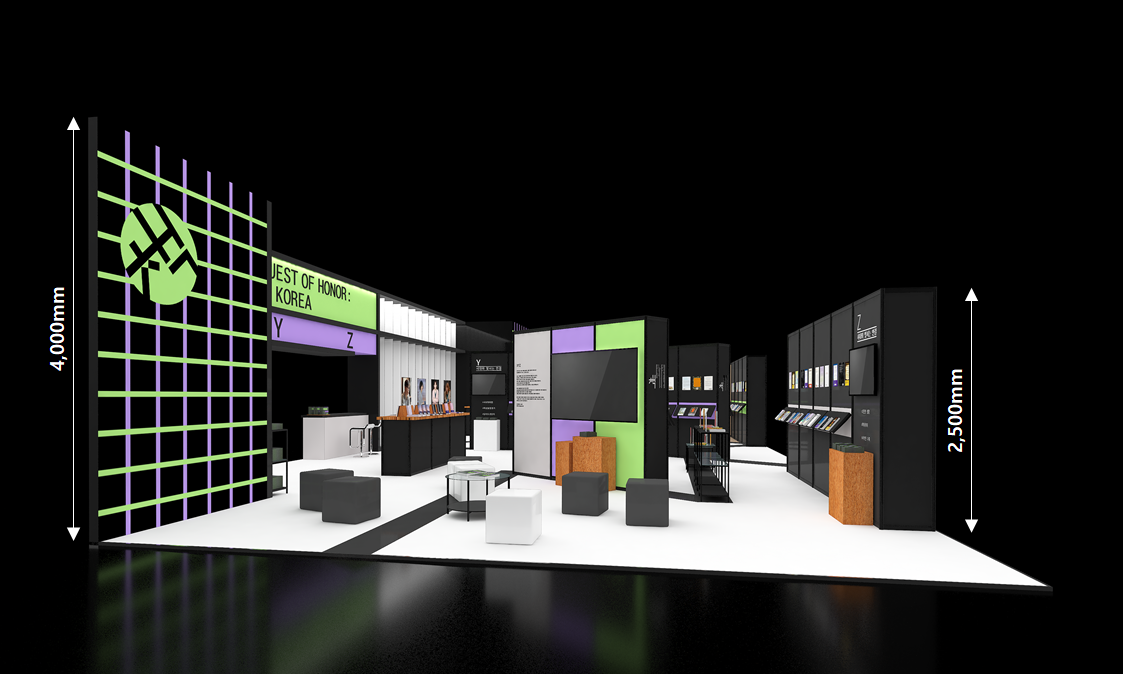 In addition, at the International Publishing Forum on January 27th, Taiwanese and Korean publishers will meet online to talk about "The New Look of Asian Publishing Industry in the Post Pandemic Era—Taiwan and Korea." The forum will look at the industrial changes of the Korean publishing market and new opportunities for the Asian market from a policy point of view. It will also discuss the impact of the pandemic and the future of the publishing environment from the perspectives of bookstores and readers. On the 28th and 29th of January, there will be three conference calls specially arranged for Taiwanese and Korean literary, educational, and practical books publishers to develop business opportunities.


Korean Literature Events
In the Guest of Honor pavilion, there is a Korean Author Zone which will showcase the Chinese editions of works written by Korean authors, including Kim Young-ha, Cho Nam-joo, Sohn Won-pyung, Park Joon, and Choi Eun-young. To create interactions with Taiwanese readers, the manager of the Literature Translation Institute of Korea, Silvia Yoo, designed a special activity. Whoever takes a photo of any exhibited titles and posts it to his/her personal Instagram or Facebook with hashtags such as #2021 TIBE, #Korean Pavilion, #Korean Literature, or #(author's name), will get a chance to win beautiful notebooks featuring Korean writers. During the book fair, the Literature Translation Institute of Korea will also screen three films in the pavilion: "Keyword for Korean Literature: Cuisine," "Keyword for Korean Literature: Space," and "Keyword for Korean Literature: Gender," which will allow K-pop fans to experience Korean literature from new aspects.


© Chun Chun Hsu