Taiwan at FIL, Showcasing the Best Graphic Publications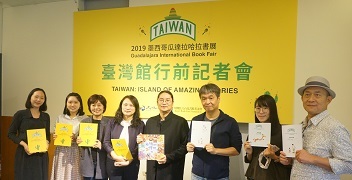 2019 marks Taiwan's 7th year of participation at Guadalajara International Book Fair (FIL), showing its strong ambition and determination to explore Spanish-speaking and Latin American markets. Funded by Taiwan's Ministry of Culture and organized by Taipei Book Fair Foundation, this year's Taiwan Pavilion will showcase a selection of 418 original titles from 55 publishing houses under the theme "Taiwan: Island of Amazing Stories," with a special focus on picture books and graphic novels. In order to pique readers' interest, Taiwan will not only present a marvelous selection of 51 picture books with sample translations in Spanish but also introduce two outstanding authors (best-selling children's author Lai Ma and commercial director/ graphic novelist Sean Chuang) and their amazing works to international professionals and readers.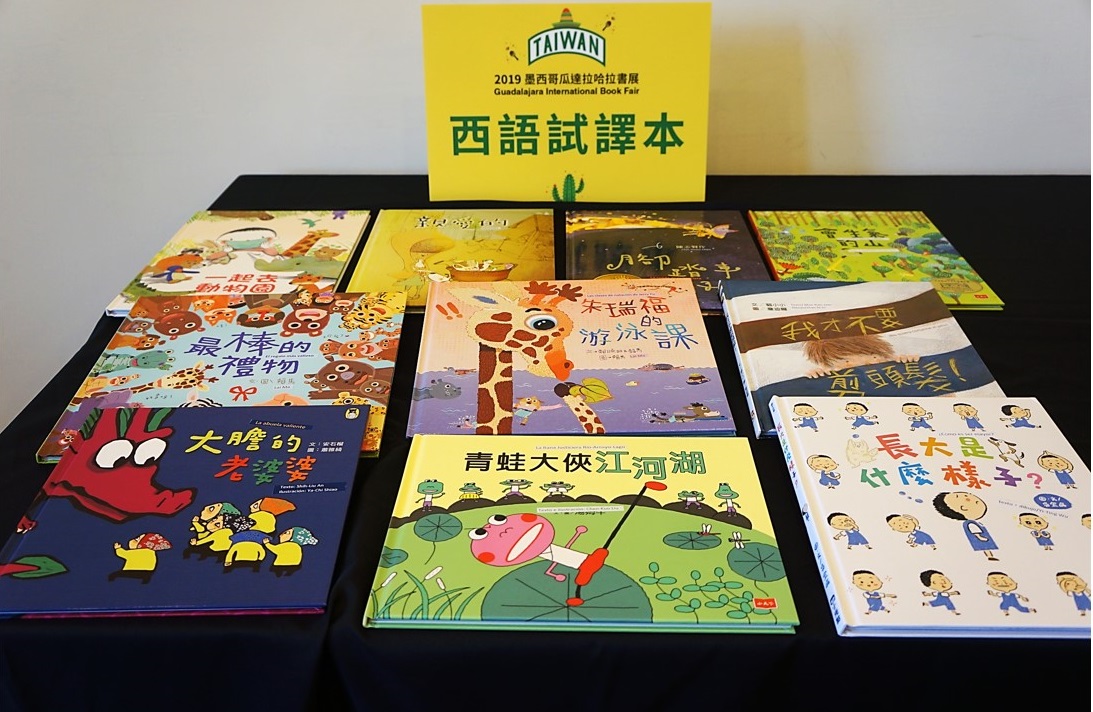 Located at ii13 in the international zone, the 54m2 Taiwan Pavilion will be a neighbor to the Korea and France stands, as well as publisher booths from the UK, Spain, and Germany. Over the past years, the vivid pavilion designs of the Taiwan Pavilion have impressed many international visitors. Last year, it was even awarded the best stand design by the FIL organizer. This year, the bright yellow space containing marvelous stories will continue to shine at the fairground to grab the world's attention.
The pavilion is divided into 8 sections: Recommended Illustrator, Taiwan: Island of Amazing Stories (Taiwan themed books), Award-winning Books, New Titles: Children's Books, New Title: Comics & Graphic Novels, Books from Taiwan, Digital Publications, and Exhibitors (which include Acme, CommonWealth, Cosmos, HaReading, Linking, Locus, and Papa Publishing). Professional staff members, representatives from publishing houses, and rights managers will be present to take questions, conduct international exchanges, and look for new business opportunities. Catalogs will be available in both English and Spanish.


Featured Authors
Lai Ma has devoted his life to creating picture books for over 20 years. Considering the number of published titles in his career, Lai Ma may not be regarded as a very prolific author. However, his 14 titles have all been well-received, and have sold over 600,000 copies in total. Calling himself a "full-time dad, part-time author," Lai Ma gains inspiration from his three kids. This is why his works can tickle the funny bones of young readers. Lai opened a lovely gallery of his own in Taitung to invite more people into his fun, imaginative world of illustration. His works have won the most prestigious prizes for children's literature in Taiwan, and have been translated and published in many countries. He is also the first children's book author to be named the number one author in the Top 100 Chinese Best-selling Authors list announced by Books.com, Taiwan's largest online bookstore.

There are quite a few talented yet eccentric comic artists in Taiwan, but Sean Chuang is one of a kind. Having worked in the commercial industry for over two decades, Chuang uses a unique style of storytelling in his works. From his debut bestseller A Filmmaker's Notes (1997) to '80s Diary in Taiwan (2 volumes, published in 2013 and 2015) and the latest title Etudes for Papa (2018), Chuang's comics feel almost like a graphic biography written with the rhythm of prose. Compared to the astonishing number of 400 commercials he has filmed, Chuang has only published 4 titles. His 2009 work, The Window, received the Graphic Novel Award from Taiwan's Government Information Office, and also sold its Spanish rights. His other works have been licensed to France and Germany. He has been invited three times by the Angoulême International Comic Festival as a recommended comic artist, and other comic festivals in Hong Kong, Brussels, Munich, Rome, and Lucca. He has also been invited to give speeches at the University of London SOAS and the University of Kraków.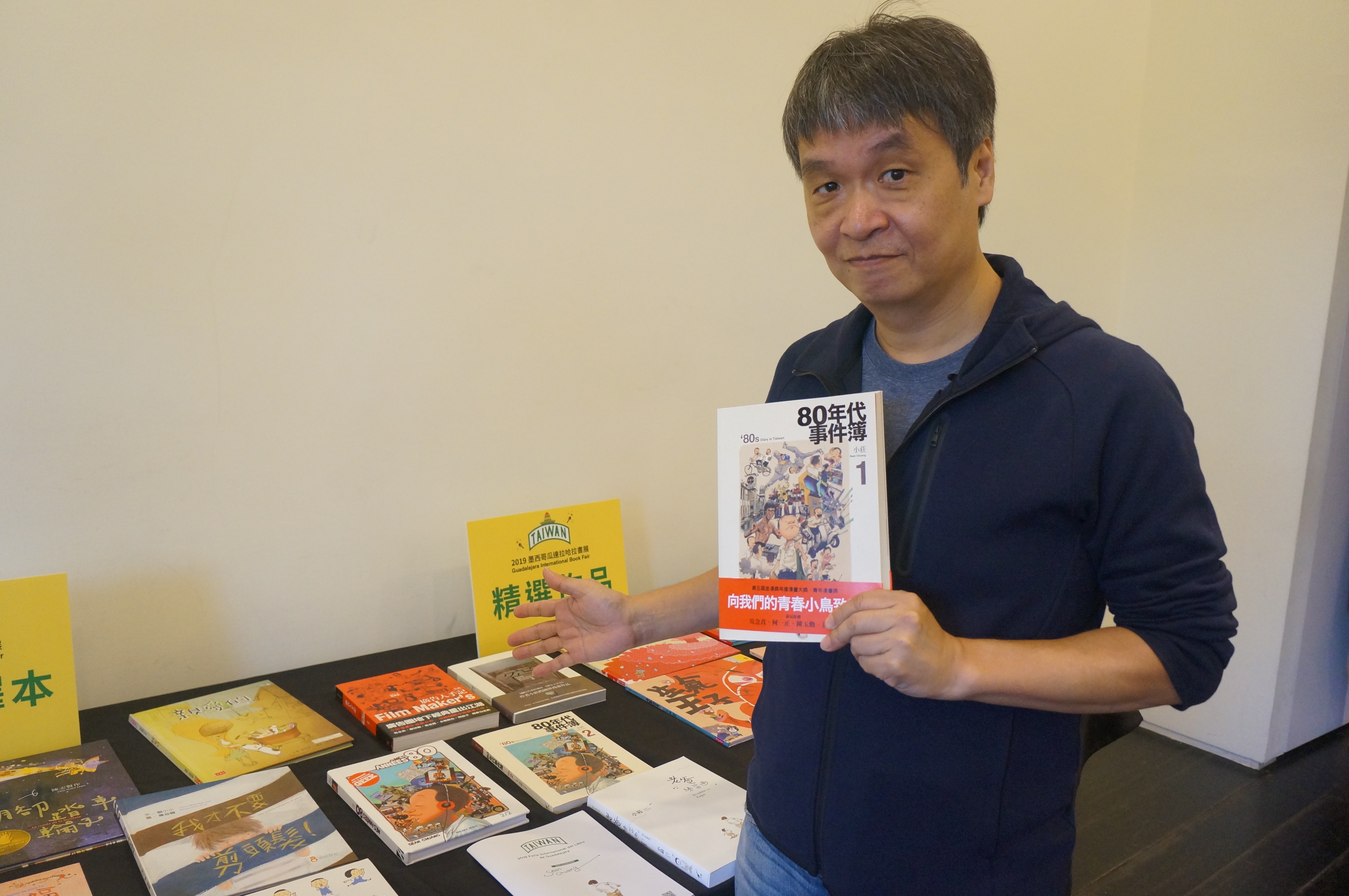 Event Highlights
A cocktail party will be held at the Taiwan Pavilion to welcome publishing professionals to Taiwan's showcase and facilitate interaction with Taiwanese publishers and rights managers. Lai Ma and Sean Chuang will also have signing sessions within the pavilion and reader's events at the FIL salons. In addition, Lai Ma will join the FILustra round table on Dec. 2nd to talk about his interpretation of the animal world as an illustrator, while Sean Chuang will have a master class on Dec. 5th for local college students who are arts or illustration majors.


Nov. 30th (Sat.) Opening Day

16:00-17:00

Taiwan Pavilion

Lai Ma

Signing Event

Dec. 1st (Sun.)

11:00-11:40

Meeting Point: Taiwan Pavilion

FIL Professionals Coordinator

Ruben Padilla

FIL Guided Tour

13:00-14:00

Taiwan Pavilion

Sean Chuang

Signing Event

15:00-16:00

Stand de Colofón A13

Sean Chuang

Drawing+Signing Event

Dec. 2nd (Mon.)

11:00-12:00

Taiwan Pavilion

Rights Matchmaking

Moderator: Shin Su

Attendees: Aho Huang, Sheryl Ho, Susan Kang

12:30-14:00

Salón B, Área Internacional, Expo Guadalajara

Moderator: Ruben Padilla

Speaker: Catrina Liu

Panel of Support Programs of Translation and Publication

14:00-15:00

Taiwan Pavilion

Welcome Reception

14:45

Illustrators' Room, International Zone

Lai Ma

Photo shoot with FILustra artists

15:00-16:00

Taiwan Pavilion

Lai Ma, Alfonso

Discuss presentation details

16:40-17:50

Professionals' room, International Area, Expo Guadalajara

Lai Ma

Round Table: Diverse interpretations of the animal world

Dec. 3rd (Tue.)

13:00-14:00

Salón Alfredo R. Placencia

Taiwan Book Market presentation:

Sheryl Ho, Aho Huang, Shin Su, Chia-Chen Liang, Catrina Liu

Dec. 4th (Wed.)

18:00

Illustrators' room

Lai Ma

La Cifra "I'm Breathing Fire" Book Presentation

Dec. 5th (Thu.)

18:00-19:30

Ilustrators room

Sean Chuang

Masters Class: Comic sharing with university students