TAICCA Opens Taiwan Pavilion at Frankfurt Book Fair, and Introduces Publishing Works Through the Scents of Taiwan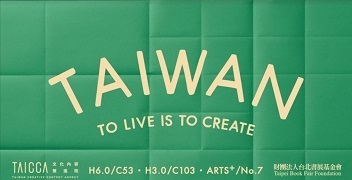 Frankfurt Book Fair, the leading trade fair for the international publishing and content industry, will take place from October 20th to 24th. The Taiwan Creative Content Agency (TAICCA) has curated this year's physical and online Taiwan Pavilion in cooperation with the Taipei Book Fair Foundation with the theme "To Live is to Create." It pairs up Taiwan's unique scents with publishing works to showcase Taiwan's cultural brand.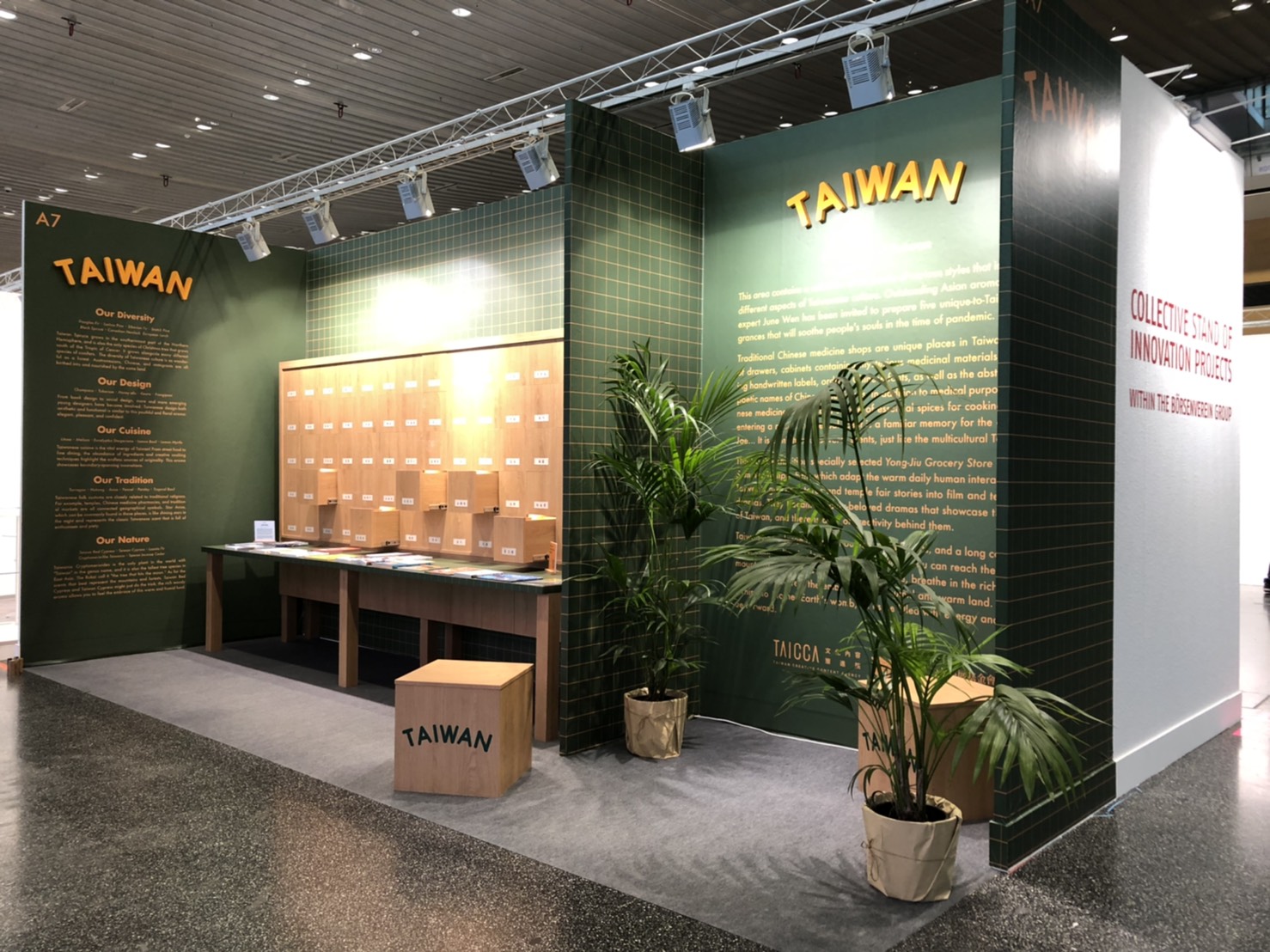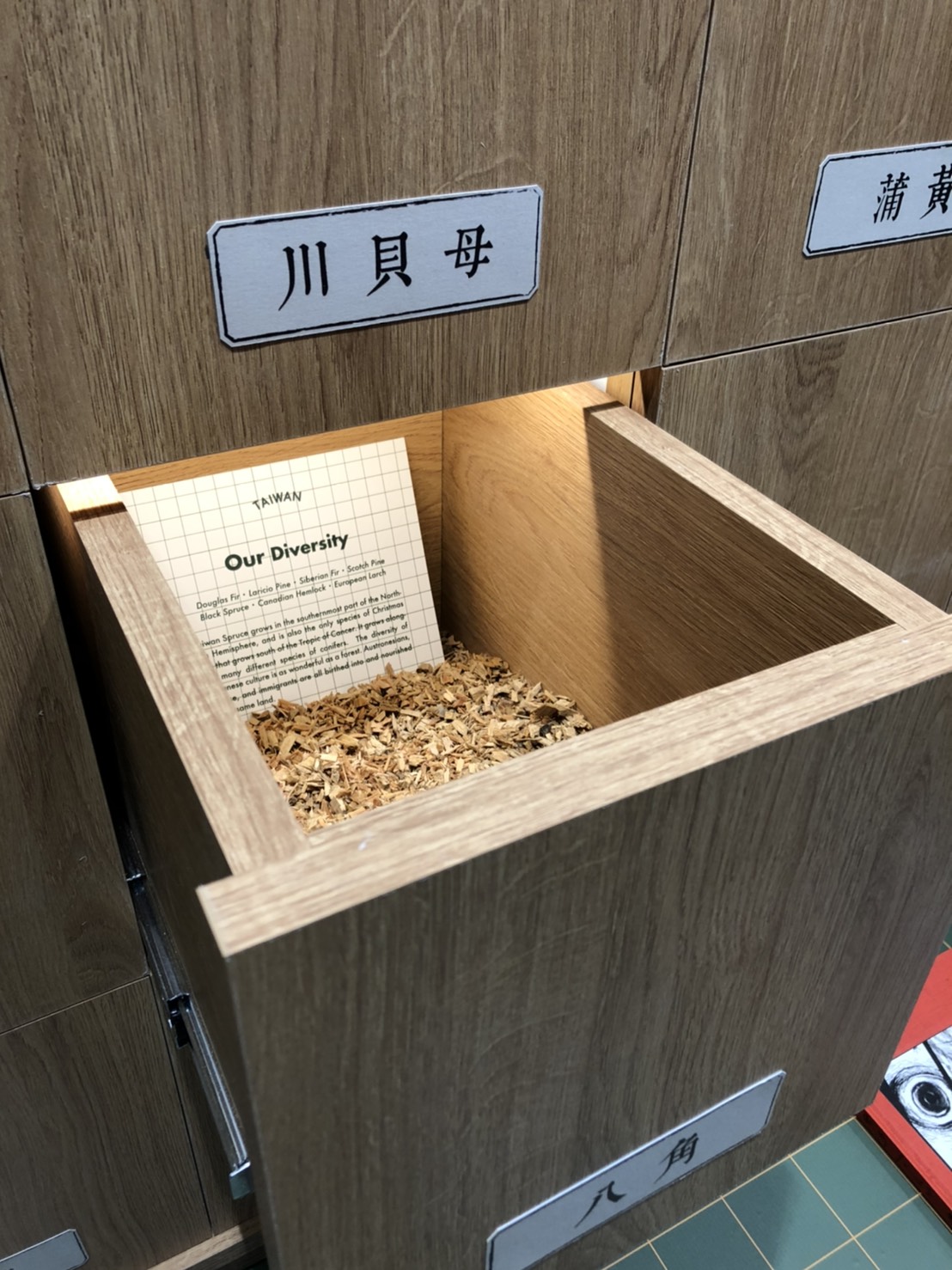 "The Scent of Taiwan" Exhibition at Frankfurt Book Fair 2021 / Forum ARTS+ A7.
Wishing to demonstrate Taiwan's daily lifestyle, the Taiwan Pavilion invites Page TSOU (鄒駿昇), the winner of the prestigious International Award for Illustration at Bologna Children's Book Fair, as the executive curator for the online and in-person exhibition. TAICCA also partners with THE ART+ for the in-person "Scent of Taiwan" exhibition, showcasing 20 well-known works, including Yong-Jiu Grocery Store (用九柑仔店) and The Summer Temple Fair(神之鄉), with five different scents representing Taiwan's design esthetics, cultural diversity, cuisine, local customs, urbanscapes, and nature. The on-site display for the pavilion is inspired by traditional pharmacy shelves to emphasize culture and tradition.

TAICCA CEO Izero LEE states, "Reading is a daily activity that has not been impacted by the pandemic and The Frankfurt Book Fair is the largest book fair to have an in-person exhibition this year. Besides the main Taiwan Pavilion, TAICCA also curated a Taiwan Comics Pavilion and THE ARTS+ "Scent of Taiwan" exhibition, where we introduce the rich and diverse publishing, film, and TV content to international publishers through Taiwan's unique scents."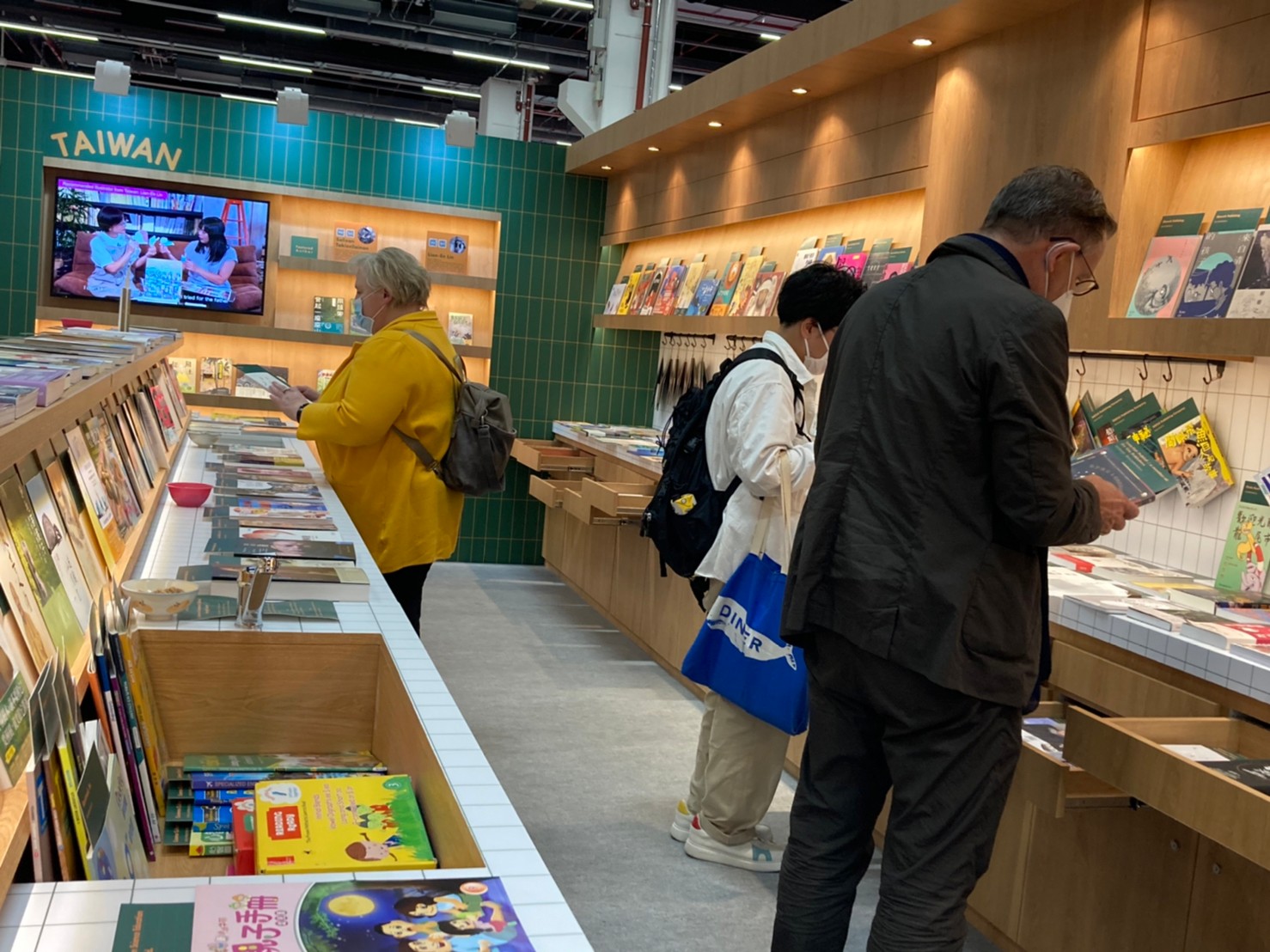 Visitors viewing Taiwnaese titles at Frankfurt Book Fair 2021 / Taiwan Pavilion@Hall6.0 C53.

This year's lineup includes a total of 435 Taiwanese publications, while the
online pavilion will introduce works from 71 publishers with an online
showcase titled, Taiwan's Book Market (臺灣出版面面觀) to international
publishers. TAICCA also invites Bunun poet Salizan Takisvilainan, National Taiwan University Graduate Institute of Taiwan Literature Assistant Professor Paelabang Danapan (孫大川), illustrator Lian-En LIN (林廉恩), and illustrator Meng-Yun CHIANG (貓魚) to discuss their works and creative journeys. Recordings of the showcase are available online.

The Taiwan Pavilion will also host a webinar "Creative Asia: Rights Matters" with publishing rights experts from Indonesia, Japan, Taiwan, and Thailand to share their experiences, market observations, and industry forecasts.

TAICCA also partners with the Polish Book Institute for an online copyright matchmaking conference for publishers to network and recommend works from Taiwan and Poland to strengthen licensing opportunities for Taiwanese works.

The Frankfurt Book Fair themed "Re: Connect" anticipates 1,500 exhibitors from 74 countries for its in-person events and digital offerings. Visitors can check out the in-person Taiwan Pavilion(H6.0 C53), Taiwan Comics Pavilion(H3.0 C103), and the "Scent of Taiwan" exhibition at ARTS+A7. An online Taiwan Pavilion is also available along with the Exhibitor Catalogue to explore the outstanding Taiwanese publishing content.