上博國際圖書有限公司 Prosper International Book Co., LTD.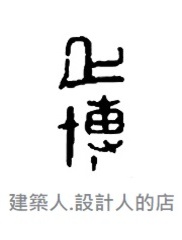 本公司專營歐、美、日各國之建築設計、室內設計、景觀設計、園藝設計、產品設計、藝術和平面設計等專業書籍及期刊,自1996年開始於業界服務,希望能為此相關領域的讀者找尋更多優質好書。

Since 1996, PROSPER distributes a wild variety of books in the scope of Architecture Design, Interior Design, Landscape Design, Garden Design, Product Design, Art & Graphic Design etd. From Europe, U.S.A. & Japan, Like "Gustavo Gili" & "Actar" from Spain, "Rockport" & "Rizzoli" "MIT Press" from U.S.A, "Birkhauser" from Swiss, "Phaidon", "Reed", "AA publisher", & "Thames & Hudson" from UK, "NAI" from Netherlands, "Japan Architects" & "ADA" from Japan, etd.
Contact Number:886-2-27921633
Address:台北市內湖區安美街163號3樓 3F, No.163, An-Mei Street, Nei-Hu 114, Taipei, Taiwan, R.O.C.
Web Address:http://www.archbooks.com.tw/